When I was diagnosed with kidney cancer in 2004, with a tumor that had pushed my kidney toward my belly button, and had filled my lungs with tiny white dots foretelling my death, I had one FDA-approved treatment offered me.  It was that or nothing.  And by nothing, I mean the big, metaphysical NOTHING.  There was no way to nip and tuck away at my lungs to remove the tumors.  It would have been like trying to salvage a sponge by cutting away the black fungus that grew throughout its nooks and crannies.
Systemic disease sounded more hideous than distant metastases. The one treatment–high dose interleukin 2–was already about 12 years old, and nothing better had come along.  The rate of benefit was low, and many hospitals didn't even bother to offer it.  That is still the case today, with fewer than 90% of kidney cancer patients (and our melanoma counterparts) are told about it.  Desperate patients whose disease could not be chopped out were the candidates, and I was one of them.
This was an immune therapy, described to rev up one's immune system, just as happens when you catch a cold or have an infection.  It's pretty obvious that this worked for me, not just to keep be alive while fighting the diseases incursions.  I am free of cancer, though I get a CT scan every six months, a search and destroy-if-we-find-anything mission.  so far so good, and I may even be cured.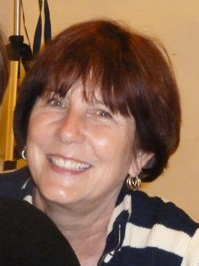 Me, seven –TEN–had to edit it, as I keep living– years after HD IL2 and healthy
No one yet understands why I responded to high dose interleukin, but this old and disrespected therapy has been the silent reminder of the possibility of turning cancer off in the body. New studies are emerging to support this approach.
Just days ago in Chicago, researchers presented information on related immune therapies that offer benefit to some patients,  spotlighting HD IL2 and using immune response to conquer cancer.  Not just to contain or to making cancer chronic, which is laudable in itself, but to conquer it.  Why has it taken so long to use the success of HD IL2 as a beacon to light the way to increased study?
Some say that finding out that HD IL2 worked was plain lucky, but that does not carry the appreciation for the effort that went into it.  Brilliant researchers led the way, but desperate patients of 25 years ago, having no options and fiercely determined to make sense of the devastation of this disease, entered clinical trials, With tremendous risks, no guarantees, and no fall back plans, some died.  Others lived a few more months than expected, which equaled success at that grim time.  Some lived without disease, their cancer conquered and vanquished.  Brave and selfless people, to be admired.
Some new research on the dynamic signaling process that characterizes the growth of cancer has been emerging of late.  Cancer grows by evading the immune system, sneaking under that exquisite alarm and response process, turning off chemical triggers that should remain on to block its growth.  Learning more about that intricate system, a call-and-response process that is just now being understood has brought about agents to support the immune system.
Not just killing cancer cells faster than the health cells are killed–quick version of chemotherapy–these new agents interfere in the cancer growth.  Whether the research will show that response is durable and lasting, as with some HD IL2 patients, is yet to be seen.  But my hope is that this type of research will reinvigorate the interest in using the immune system to return many more patients to health, as was done for me.
PS A new lecture by Dr. Jedd D. Wolchok–blessedly short, though well-explained will be posted shortly.  PD-1 Pathway.  Watch for it.  Also Dr. Sumanta Pal of the City of Hope, my own doctor, discusses ongoing use and sequencing of targeted therapies, both from 2013 June ASCO