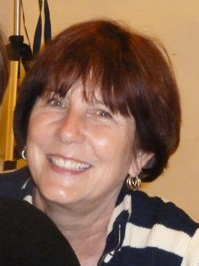 There was a time I worried only about my family's health, and never even thought that I might fall ill.  What conceit and what a surprise when my fun decision to do a little cosmetic surgery led to a blood test, which led to the ER, which led to eight months of fading away (nice way to say dying) and which led to the discovery of kidney cancer.  Now my life is filled with kidney cancer patients and their stories, learning more about cancer than I ever thought was possible, and trying to find an ever-larger platform from which I can share the education I have had on this journey.
This journey might be entitled, "Stage IV Kidney Cancer: A Round Trip", with hope that I have been to Stage IV and will always stayback at home, remembering and not reliving that strange land.  The sheer luck of having found two of the world's best kidney cancer doctors, one at Mayo Clinic in Rochester, MN and the other at UCLA in California really happened because I grew up in rural (that does not mean a suburb without streetlights) North Dakota.  As a child, I knew my town had a hospital, but often had no doctor. The county nurse who gave us all shots and the chance to see Gail Salhstrom faint every year when she got hers was the only medical "provider" I ever saw.
Most babies were delivered with the help of a midwife, and there were many frantic car rides on country roads and narrow highways to Bismarck, just 145 miles away, and the longer ride to Rochester.  Since that was a trip through most of South Dakota and deep into Minnesota, usually 12-14 hours of hard driving, I am not very sympathetic to people who do not want to cross LA freeways to seek out the best advice and treatment because of traffic issues.
Thus, when my highly-rated internist finally decided that my 6.6 hemoglobin –just half of normal–finally warranted an ultrasound on my liver, to "confirm the patient's cirrhosis", and found a tumor the size of baseball pushing my kidney out of place, I was tired of listening to him.  Years earlier, a Beverly Hills pediatrician who grew up in Fargo, ND directed the man I would marry to ignore the local specialists and to go to Mayo.  Thus, he avoided becoming a paraplegic, just as an article in the New England Journal of Medicine declared that his surgery was impossible to do, and if done, would be too late anyway.  Good catch, Mayo.
So going to Mayo was a simple choice, and made all the difference.  In short, they took the tumor out, found hundreds of tiny metastases in my lungs, and advised me to undergo the only FDA-approved treatment, high dose interleukin2 (Proleukin), and gave me back my life.
I now dedicate most of my life, personal and professional, to other patients.  No one should have to be lucky enough to grow up in North Dakota to learn of all that can be done for kidney cancer, and indeed for all cancers.  My mission is to help others learn more about this cancer and others, and how to empower oneself and to engage their doctors in their care.